5 Quick Questions with Carol Plischke of Partners with Families & Children
Partners with Families & Children is an HSSA Access to Care Grant Recipient.
Tell us about your organization in two sentences or less.
Partners with Families & Children's mission is to prevent, interrupt and repair cycles of abuse and neglect within families.

What inspired you to do this work?
I was exposed to traumatic stories of child abuse when I was a volunteer with another organization. Because of that, I moved from the "for-profit" world to working in the non-profit world with a passion for serving abused and neglected children. Part of my life mission statement is to make a positive difference in the lives of abused children and to help strengthen families to provide the best environment for children to thrive.

How is your work improving the health care system or health outcomes in Spokane County?
Partners provides trauma informed specialized child abuse medical exams and the needed wrap around services to heal for child victims of abuse under one roof. If we were not able to serve these children, they would have to go to the Children's Hospital Emergency Department. Already overwhelmed hospital system services are at a much higher cost plus more trauma for the child and their families.

What can others in our community do about child abuse/to prevent child abuse?
Familiarize yourself with the different signs and types of abuse, teach children their rights about their bodies, support local prevention programs, and most importantly report any suspected abuse.

Please share a short story that gives us insight into your impact.
Partners recently provided training for the Spokane Police Department patrol officers, letting them know who we are and what services we provide. Shortly after completing the trainings, we received a call from one of the Corporals on a team who had responded to a call from a parent who shared that something had happened to their daughter and another young peer person. They asked if they could refer them directly to us rather than sending the child to the hospital. We were able to see them that afternoon and our courthouse facility dog, Tori, was able to accompany her the whole way through. We were able to call for advocacy support and mental health support for the mom as well. Overall, this went well and is a great example of how we can support these families right away.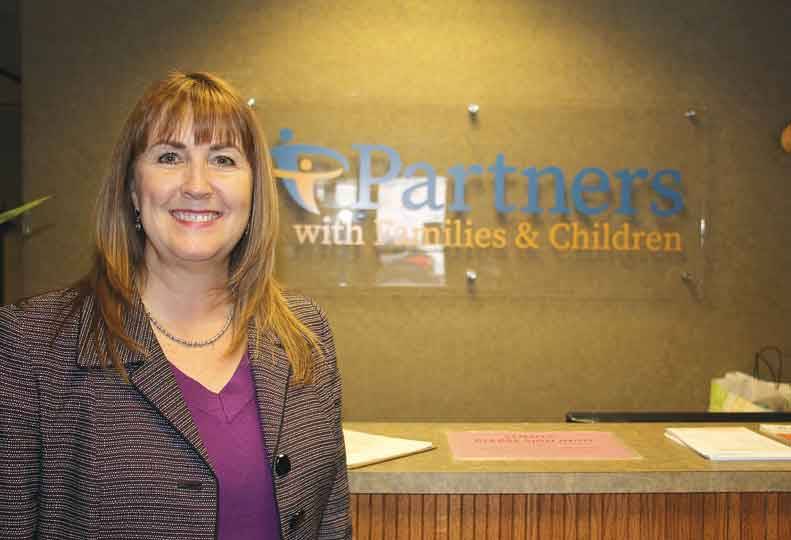 Photo Credit: Spokane Journal of Business