The HSSA Board of Directors meets quarterly from 3-5 pm at the McKinstry SIERR Building, 850 E. Spokane Falls Boulevard, in the Roundhouse 1 and 2 conference rooms. The public is welcome to attend.
How to Apply
HSSA Board members are appointed, three each by the Governor, the Spokane County Commissioners and the Mayor of Spokane. Each entity has its own process for appointments when one becomes available. Please inquire at susan@hssaspokane.org or call 509.483.5985 to discuss Board vacancies and other contact information.
---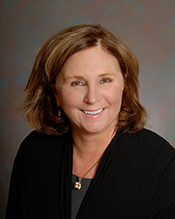 Nancy L. Isserlis, J.D.
HSSA Board Chair
Nancy L. Isserlis is City Attorney for the City of Spokane, and is Chair of the HSSA Board of directors. She was most recently a principal with Winston & Cashatt Lawyers where her practice focused on insolvency, restructuring, and commercial law issues. She also has operated her own law firm, and managed for five years the Eastern Regional Office for Columbia Legal Services, a statewide legal services organization for low-income people. She received her Bachelors of Arts degree from Linfield College, magna cum laude, and her J.D. from Gonzaga University in 1980. She was admitted to practice law in Washington State in 1981; U.S. District Court, Eastern District of Washington, 1982; U.S. District Court, Western District of Washington, 1985; U.S. Court of Appeals, Ninth Circuit. Nancy is past President of the Spokane County Bar Association and Treasurer of the Washington State Bar Association. She is a recipient of the Smithmoore P. Myers Professionalism Award, the YWCA Women of Achievement Award in Business, and has been active in the Spokane region serving on a variety of non-profit boards. Governor Appointee 3rd Term: 10.15.14 – 10.14.18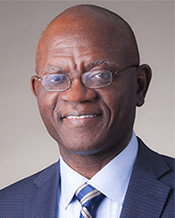 Olúgbémiga Ekúndayò, MD, MPHJ, DrPH
Olúgbémiga T. Ekúndayò MD, MPH, DrPH, is Associate Professor and Research Director for Eastern Washington University (EWU) in the College of Health Sciences and Public Health located on the Riverpoint Campus, in downtown Spokane. A social and behavioral epidemiologist, Dr.Ekúndayò's background is in medicine and public health. His interest is in empowerment science, with a focus on resource development, enhancement and control as the core issues of empowerment for health and quality of life enhancement for the individual and for communities. He has experience in practice (both public health and medicine), academia, community and corporate public health entrepreneurship (as CEO of a public health service and research corporation), in research as a principal investigator on several research projects and higher education teaching. Before joining EWU, Dr. Ekúndayò was at Jackson State University in Jackson, MS, School of Health Sciences. He graduated from the University of Ibàdàn, College of Medicine, in Nigeria in 1978. He received his M.D. from the United States Educational Commission for Foreign Medical Graduates in 1995, and his MPH in Public Health in 2002 and his DrPH in Public Health in 2006 from Morgan State University School of Public Health and Policy in Baltimore, MD.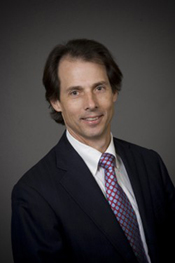 Dr. Dean Martz
Dr. Dean Martz is Chief Medical Officer for Providence Urban Hospitals, Spokane. He also is a surgeon with Inland Neurosurgery and Spine specializing in neurosurgical disorders of the spine, pituitary tumors and acoustic neuroma. He is board certified by the American Board of Neurological Surgery and a member of the American Association of Neurological Surgeons. Dr. Martz is also a member of the Washington State Medical Association. He has chaired both the Sacred Heart Medical Center Department of Surgery and its Department of Neuroscience during his tenure, and was a member of the Providence Health Care Board of Trustees. Dr. Martz completed his medical school education at Case Western Reserve and conducted his residency at the University of Michigan. Dr. Martz' term on the board will conclude in May of 2019. Spokane County Appointee Term: 5.05.15 – 5.05.19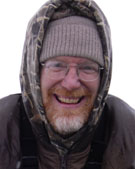 Kevin Oldenburg, Ph.D.
Kevin Oldenburg is a serial entrepreneur. His latest venture is the start-up 2nd Sight Bioscience where is serves as CEO and is co-founder of this AgTech company that develops and engineers innovative devices to further automate the agricultural industry. Oldenburg was the co-founder of MatricCal Bioscience, a company he grew in Spokane that focused on designing and building scientific equipment for the pharmaceutical industry. MatriCal was sold in 2013 to Brooks Life Sciences. Oldenburg received his doctorate from the University of California at Los Angeles (UCLA) where he focused on protein structure function relationships in the Department of Chemistry and Biochemistry. Upon completion of his Ph.D, he joined Affymax as a post-doctoral fellow with Dr. Peter Schultz of UC-Berkeley, where he performed some of the seminal work with "peptides on phage," a virus on bacteria, demonstrating that small peptides could mimic and inhibit sugar binding to lectins. In 1996 he became the Director of Biomolecular Screening at DuPont Pharmaceuticals where his group focused on both conventional screening as well as assay miniaturization. Dr. Oldenburg currently holds over 20 patents issued and pending and has over 50 peer-reviewed publications. In addition, he has extensive industrial experience in biotechnology, with particular expertise in the areas of assay development, high throughput screening and technology development. City of Spokane Appointee Term: 12.01.13 – 11.30.17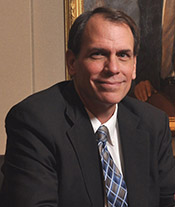 Gary Pollack, Ph.D.
Gary Pollack joined Washington State University (WSU) in 2010 as the Dean of the College of Pharmacy. He led the successful move of WSU's College of Pharmacy from its Pullman, WA campus to the WSU Spokane campus and recruiting major researchers to the department. Prior to joining WSU, he spent several years in ascending positions at the University of North Carolina at Chapel Hill where he most recently served as the Executive Associate Dean, School of Pharmacy. Dr. Pollack has a bachelor's degree in chemistry and psychology from Knox College in Galesburg, IL, and a Ph.D. in pharmaceutics, with a concentration in pharmacokinetics and pharmacodynamics from SUNY, Buffalo, NY. The majority of Dr. Pollack's career has been focused as an independent scientist on issues related to central nervous system pharmacokinetics and pharmacodynamics. He is widely published on a range of work his laboratory completed related to substrate uptake across the blood-brain barrier, substrate distributions with the brain, and drug action on CNS targets. He also has extensive experience as a principal investigator, co-investigator, and consultant on numerous occasions. He leads an active graduate-level teaching program at WSU in the areas of theoretical and applied pharmacokinetics and pharmacodynamics. Governor Appointee Term: 12.02.11 – 10.14.15
​Jason Thackston
Jason Thackston is the Senior Vice President of Energy Resources for Avista Corporation. As Avista's senior vice president, Thackston is responsible for overseeing the utility's gas and electric transmission and distribution operations. He previously served as Avista's vice president of finance, overseeing financing and capital activities and being involved in corporate development, investor relations, risk management, and planning and analysis. He joined Avista in 1996 and has held leadership positions in customer solutions, energy delivery, finance, risk management, investor relations and corporate development. Thackston earned a B.A. in international studies and business management from Whitworth in 1992, and he earned an MBA from Gonzaga University. Thackston currently serves as chair of the Whitworth University Board of Trustees, and he serves on the boards of the Pacific Northwest Utilities Conference Committee, and the Northwest Gas Association. Previously, he served on the boards of the YMCA of the Inland Northwest, the Northwest Business Development Association, and the Business Development Corporation of Eastern Washington. City of Spokane Appointee 2nd Term: 2.04.14 – 2.04.18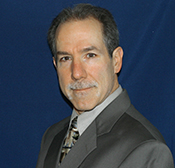 David J. Vachon, Ph.D.
Dave Vachon is the CEO and Founder of Iasis Molecular Sciences LLC, Spokane, in 2008 and Novion Technologies in 2011. Novion has pioneered a family of technologies aimed at minimizing health care-acquired implantable medical device-related infection; wound infections associated with surgeries, and for the treatment of infections and tissue loss associated with chronic wounds and burn trauma. Areas of focus include topical formulation development for skin diseases, hard to manage wounds, transcutaneous devices; burn wound healing and periodontal disease. Vachon has been awarded four Phase I SBIR grants from the National Institutes of Health and was awarded an Applied Research and Advanced Technology Development Award from the U.S. Army. Vachon has filed three patent applications related to Iasis drug delivery, infection control, and would healing technology. In addition, he was awarded a Phase I SBIR grant for the work of Novion Technologies, and co-investigators from Virginia Commonwealth University and the University of Akron, on topical treatment of burn wound infection. Dave received his Bachelors of Science degree in Chemistry from Framingham State College in Framingham, MA, and earned his PhD in Organic Chemistry from the University of New Hampshire, Durham, NH. Dave was a Postgraduate Research Fellow at the University of California, Santa Barbara Institute for Polymers and Organic Solids, and received a master's in business administration (marketing, finance and business planning) from California State University, Northridge, CA. Dave's comprehensive understanding of medical device and pharmaceutical markets and technological trends have been key to his obtaining over $4 million in federal funding for Iasis-related technology development. Spokane County Appointee 2nd Term: 2.04.15 – 2.04-19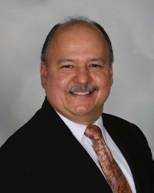 Francisco Velazquez, MD
Frank Velàzquez is President and CEO of Pathology Associates Medical Laboratories (PAML), LLC and PAML Ventures. PAML is a medical diagnostic company serving physicians, hospitals members of the community, employers, and other allied health care professionals. PAML's world headquarters is in Spokane and it is currently ranked among the top clinical reference laboratories in the nation. It is an industry leader in joint venture partnerships with community-based hospitals. Dr. Velazquez has been active in the clinical, academic, research and business environments with elements of specialization in healthcare economics, technology and biotechnology development and transfer, extramural funding, and education. He holds a Bachelor's of Science degree in Biology from the University of Puerto Rico, a Medical Degree from the Universidad Central del Caribe School of Medicine, and a Master's in Science Healthcare Management and Policy from Harvard University School of Public Health. Dr. Velàzquez did his postdoctoral training at the Mallory Institute of Pathology, Boston, and the Boston University Medical Center. Prior to accepting the PAML position, Frank was the Managing Director and Vice President for the Nichols Institute in San Juan Capistrano, CA, and Focus Diagnostics in Cypress, CA. Frank is very active in the community serving on a number of boards and committees, and it is rumored an excellent cook. City of Spokane Appointee 2nd Term: 10.31.14 – 10.31.18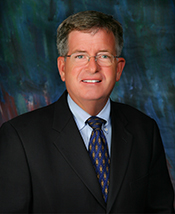 Michael D. Wilson
Mike Wilson is a health care consultant from Spokane. He was formerly the Chief Executive Officer at Providence Health Care, and after he retired he was called back to Providence to serve an additional two years. His career spans 35 years in healthcare management including his most recent position. Wilson retired as President and Chief Executive Officer of Sacred Heart Medical Center, Children's Hospital and Holy Family Hospital but was called back to service in 2011. Mike has served as Chief Operating Officer, President and/or Chief Executive Officer throughout his 21-year career at Sacred Heart. He received his Bachelors of Arts degree from Pacific Lutheran University in Tacoma, and received his MBA in business and public administration from Southeastern University in Washington, D.C. He has held leadership positions in many community organizations, healthcare organizations, and has served on a variety of boards and advisory committees during his career. Mike currently is working with an emerging entrepreneurial health care company. Governor Appointee Term: 10.15.13 – 10.14.17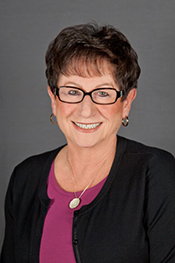 Staff
Susan Ashe - Executive Director
Susan Ashe is Executive Director of the Health Sciences & Services Authority (HSSA), and primary contact for all HSSA business. She brings over 30 years of experience to the HSSA after serving as Legislative Director in the Mayor's office at the City of Spokane, and as Northwest Public Affairs Manager at Kaiser Aluminum.