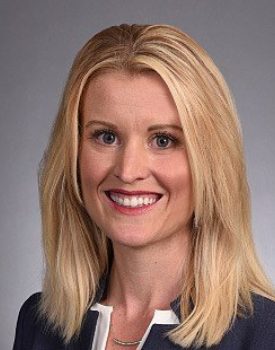 Allison Glasunow, Ph.D., J.D.
Finance Committee Chair
Allison Glasunow, Ph,D., J.D. and Attorney with Perkins Coie, was appointed by the Spokane Board of County Commissioners to also serve a four-year term. She focuses on life sciences and biotechnology patent counsel for large, mid and small-cap companies, start-ups, entrepreneurs, investors, universities, research institutes, and financiers (venture, angel, etc.); and provides strategic counseling and advising, due-diligence, invalidity, competitor analytics, patent application preparation and prosecution, and litigation support.
Dr. Glasunow patent practice is experienced in immunotherapy, genetics and genomics stem cells, cancer therapies, cardiovascular therapies, clinical and research diagnostics, pharmaceuticals and medical devices, among others.Glasunow did research at the University of Washington School of Medicine focused on cellular behavior and genetics underlying cardiovascular disease. As a Ph.D. camdidate, Allison was an American Heart Association Fellpw and recognized several times for excellence in cardiovascular research. As a post-doctoral Ph.D. fellow at the Seattle Children's Hospital, she developed a set of molecular tools useful for cancer immunotherapies, and in particular, chimeric antigen receptor (CAR) modified T cells.